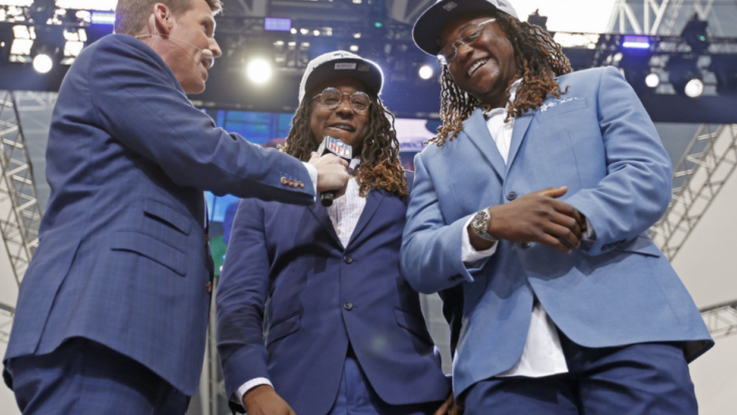 Zachary Pamboukas has a lot in common with Shaquem. The 9-year-old Maple Valley boy loves sports, has a brother, and also lives life with one hand.
"It's cool because I have never seen someone like Shaquem Griffin that has played football, so I'm like wow, someone like me is playing football, that's cool," Pamboukas said.
Pamboukas started watching Griffin in college, but the first game they watched him play his dad didn't tell him to look out for Shaquem.
"The best thing was that we didn't tell Zachary anything about his baby hand or anything like that and next thing you know he's like 'oh my god. That guy has a hand just like me. Hahaha,'" Niko Pamboukas, Zachary's father, said.
As a fan and father, he's excited about the Seahawks pick for a number of reasons.
"I love the fact that the Seahawks are getting a great football player. 225 pounds with 4.38 speed is, he's coming fast, and he's hitting hard. It's a bonus that you also get someone who is going to be a great role model," Pamboukas said. "The thing that I really like is that he's trying to prove to everybody that it's not about what I don't have it's about what I do have."
When the Seahawks made the pick on Saturday, the Pamboukas house went wild. But Zachary had a question for his dad.
"I'm like 'Hey Papa, can we go to the next Seahawks game with Shaquem Griffin? Can we?' And he said yes," Pamboukas said.
But before they buy the tickets, the 9-year-old would like to say something to Shaquem.
"Thank you Shaquem for showing me that you can do anything that you want," Zachary said with a smile.